Testimonials
Top Rated Managed IT Services From TRNSFRM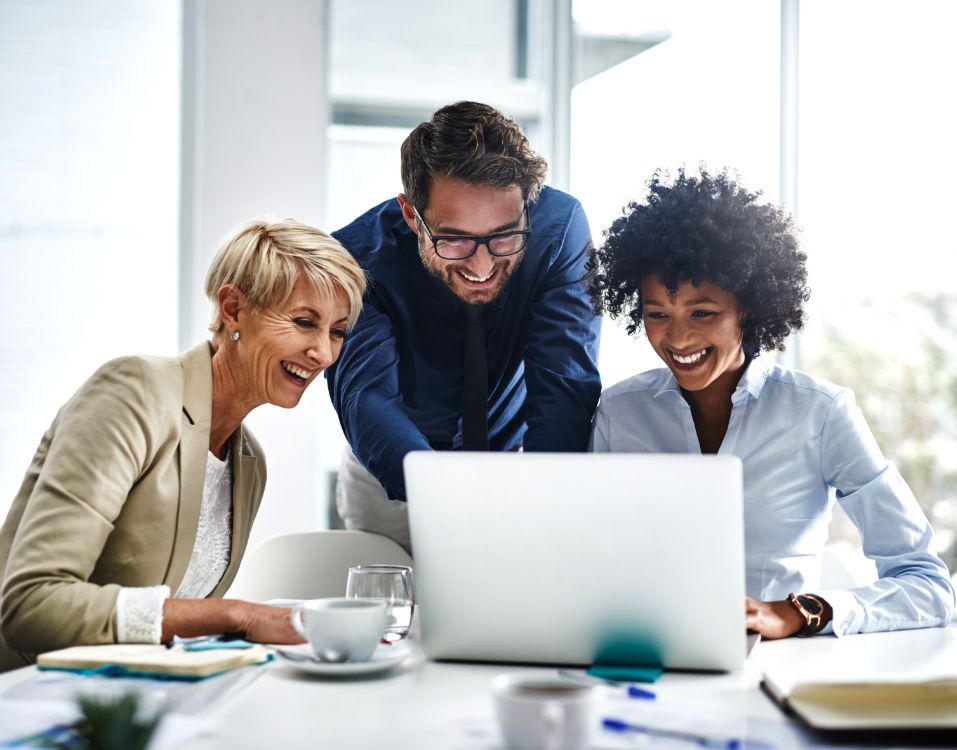 We Believe we deliver the best IT Support in Ohio, and our clients do also:

TRNSFRM is there for RDL Architects and always comes through, from the simple to the complex!All the Techs go the extra mile to make sure our issues are solved and we understand what was done.We highly recommend TRNSFRM because ultimately our business succeeds from our partnership.Aaron, Ashley, Edwin, Christian, Russ, & the rest of the team.Thanks again for all of your help. I appreciate your expertise!Randy

Thanks, Ed! Always appreciate the quick response from all of you at TRNSFRM!

I am so impressed with how quickly they responded, and how professionally they approached my system. The discovery and evaluation process was methodical and intentional. They fixed issues I did not even know I had, which had potential to have significant impact if I had needed the backups I was relying on. They tolerated all of my questions without making me feel ignorant. I am recommending them to all of my clients both here in Ohio and in Washington State.

TRNSFRM is always incredibly helpful! Ashley helped me this morning after my computer had been freezing. We were able to walk through the issues, and Ashley solved everything so quickly! So grateful for the help!

Ashley has helped me out with several problems with my laptop. She is always so helpful and friendly!

Ashley did great and was able to resolve the issue. While it did take multiple calls to resolve, Ashley made sure to reach out every-time to make sure it worked with my schedule and was very flexible. Very professional but also very cheerful and wonderful to chat with.

Ashley is always quick to respond, helpful, knowledgeable and friendly!

Phenomenal experience. I had issues with Microsoft 365 that were way beyond my ability to solve. Jeff and his team went beyond and completely solved my problem.

TRNSFRM has truly... transformed our IT infrastructure in the past year. On a real note, Jeff and his team have gone above and beyond in giving us a world class IT infrastructure all while maintaining a friendly staff. Highly reccomended.

General Mail Account SmartChoice
The staff at TRNSFRM are terrific. They support our phone and internet services. As our company has grown, they have continued to help us with our changing needs. When we call or email a request, the team is quick and responsive, patient and knowledgeable.In the last few months we needed to call upon Trnsfrm for help. Aaron was great setting up new equipment as well as adding new services to our phone network.Russ has been great tracking down solutions when our previous IT company said it could not be done.Ashley has been wonderful helping us troubleshoot our texting issue on our office lines.Thank you All! We appreciate the support.

After being away for two weeks on vaca, I had connectivity problems and Brian jumped right in and took care of the problem immediately. A day later, my phone had the same problem and again Brian came to the rescue and fixed the problem!!!! Transfrm is great!!!!!!!!!!!!!!!!!!!!!

I had an issue with the copy of my document completely disappearing right before my eyes. I went to google how to find help and happened upon TRNSFRM IT Cleveland. I wanted to speak to someone who could help me retrieve the copy or prevent it from happening again. I focused more on avoiding this issue in the future. John gave me a solution! IIf you are looking for great customer service in a timely manner, you won't be disappointed. I appreciated John's friendly approach to helping me resolve my issue. I would highly recommend him and his business and even told him I would be happy to refer others to him for their IT solutions or even looking to work with his team.

Ceramic Design Technologies
Hands down the best IT company in the area. Response time is immediate. Super friendly and easy to work with. Would highly recommend them to anyone and everyone.

Thank you Aaron for the great service. TRNSFRM is a partner you can depend on to provide a high quality experience.

Jon Conway has been extremely helpful with my new employee onboarding. I ended up needing a different laptop my very first week and he quickly helped me get up and running!

TRNSFRM is the best IT service in Cleveland!!

TRNSFRM formerly BITBOYZ has been are IT specialists for almost 10 years. We appreciate their expertise and speedy help whenever we are in need. They always make time to answer questions and explain issues in a way I understand. They are quick to problem solve and get me back and running! I am so glad they are only a phone call away!

Russ just completed a computer fix for me in record time. He is always, always helpful and supportive. thanks Russ for your excellent work

Zach got everything done that was needed quickly to resolve my issues.

I work at Joyce Buick GMC in Avon. We've been using TRNSFRM IT for several years. We have been completely satisfied with everyone at TRNSFRM. They are friendly and efficient. We would highly recommend this company!

BEN WAS ABLE TO RESOLEVE MY PROBLEM QUICKLY OVRE THE PHONE.MUCH APPRECIATED


Incredible team of professionals. Highly recommend.

They are amazing. Every time I call with an issue it is resolved accurately and with great response. Highly recommend.

If you have birds or drink a lot of coffee, these guys are great! They have helped me get feathers and spilled coffee out of my keyboard. Before we had them on our team, our computer network system was always having problems and it was very frustrating. Now we are smooth sailing everyday knowing they are just a click away if we need them. Their knowledge, expertise and professionalism are beyond compare!Thanks guys!