Managed IT Services Columbus Ohio
Get ahead with fast, professional Managed IT Services in Columbus, OH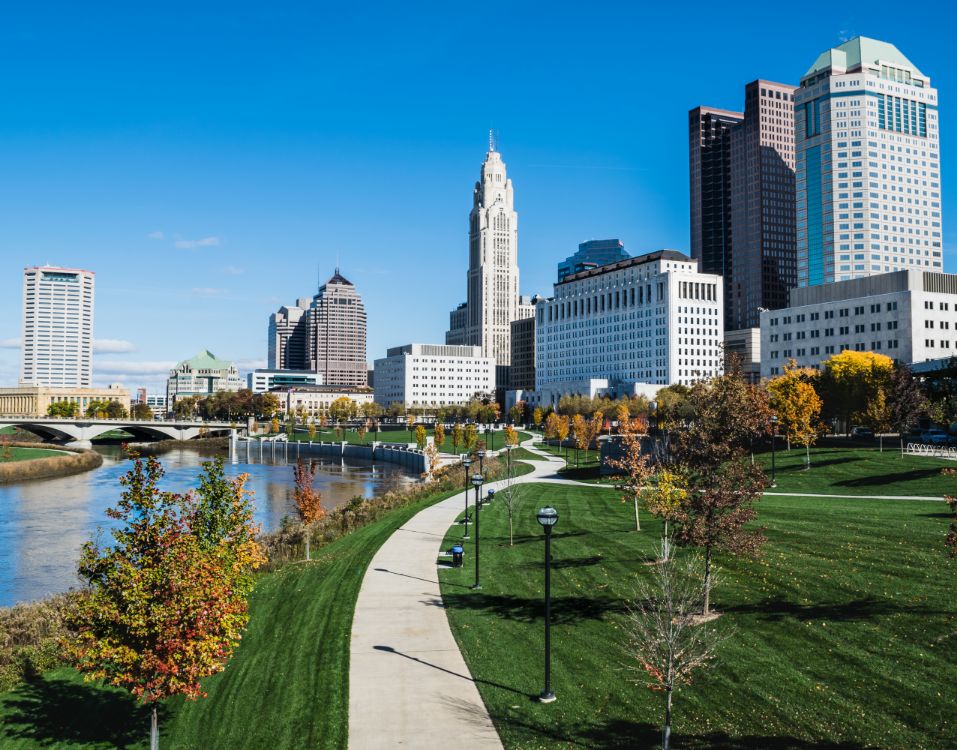 Based on 108 reviews

"*" indicates required fields
Responsive support staff that help you troubleshoot your tech troubles quickly
When your business technology breaks down frequently, not only do you need to find expert assistance to help you fix it, but you also need to find and address the root cause of the problem so it doesn't come back to hamper your productivity again. Without qualified IT staff working on the issue, your team will struggle to get the issue resolved, resulting in hours of wasted time that could have been spent more productively. Don't waste your precious time — work with the experts at TRNSFRM instead.
The team at TRNSFRM are always on standby to help Columbus businesses with their technical issues. When you contact us, you'll get access to local, friendly IT experts who will work hard to solve your problem as soon as possible. As one of Ohio's premier IT support companies, we offer a whole host of essential IT solutions ranging from fully managed plans to IT consulting, cybersecurity solutions, and much more. With TRNSFRM by your side, your Columbus business will have a reliable partner who will resolve technical issues quickly so you can get back to work sooner rather than later.
Managed IT Services and IT Support Services from TRNSFRM
For a predictable monthly fee, you will gain access to our full suite of essential IT services that manage every aspect of your IT so you don't have to.
Do you want to see how TRNSFRM's Managed IT Services lead to the ultimate business transformation?
When you work with TRNSFRM, you can expect:
We provide a comprehensive IT support and service plan for your company with expert technicians on call 24/7.
Frequently asked Questions
What are managed IT services?
Managed IT services are a suite of IT management and consulting services that address all your business's technology needs. From IT consulting and long-term IT strategy to monitoring and managing your technology daily, a Managed IT services provider manages your technology so you don't have to.
What are IT support services?
IT support services help you resolve any technical issues you might have with your business technology. These services are deployed remotely or on site to quickly address your issues to get your IT working properly again.
Do I need IT consulting?
If you plan to grow your business quickly and scale up your operations fast, then IT consulting will help you reach your goals faster with more efficient IT planning. Our IT consultants will help you carry out large IT projects so you get everything done on time.
How can IT support services benefit my business in Columbus, OH?
Even minor technical issues can disrupt your business, which leads to lower productivity and even revenue loss. The sooner you can get the issue resolved, the better. And a professional IT support team like ours will help you troubleshoot and resolve your issue quickly, saving you a lot of time in the process.
What if I already have in-house IT staff?
Not a problem. Many of our clients have an internal IT support person or department that handles their day-to-day IT needs. We act as an extension of their IT team, providing strategic IT consulting and managing complex, demanding projects that are beyond their team's capacity.
What are the IT support costs per user in Columbus?
The IT support costs per user in Columbus, Ohio largely depend on the size and complexity of your business, as well as the level of support you require. Several factors can affect your IT support costs, such as the size of your business. The larger your business, the more complex your IT infrastructure is likely to be, and the more support you will need. To provide you with accurate pricing information, we encourage you to reach out to our team for a personalized consultation.
Don't take our word for it, see what our satisfied clients have to say
At TRNSFRM, we're here to help. Our team of experts specializes in providing compliance and cybersecurity services that simplify your IT and protect your business. We'll work with you to identify your unique needs and provide customized solutions that streamline your technology and keep you compliant.
TRSNFRM is a fabulous company to work with! They are knowledgeable, professional, reliable, prompt, and friendly. My company works with them daily and they provide excellent IT service for the 47+ locations we have. They are quick but also thorough. Always going above and beyond to help us out and get done what we need. Every member of the TRNSFRM team is a valuable asset for which I am professionally and personally thankful.
TRNSFRM have been our IT specialists for almost 8 years. We appreciate their expertise and speedy help whenever we are in need. They always make time to answer questions and explain issues in a way I understand. They are quick to problem solve and get me back and running! I am so glad they are only a phone call away!.
Jeff and his team have been fantastic to work with. They masterfully combine superior tech skills with a friendly attitude which results in a wonderful customer experience. The patience they have when explaining complex tech issues to non-tech people is noted and greatly appreciated. Even when tacking tough problems, they deliver on time, in budget, and with a smile.
So stoked with Jeff and his team. These guys are professional, courteous, timely and super knowledgeable. I was able to describe our networking problem, show them our systems and from there they just went to town figuring out what was really long and providing an affordable solution! Will be working with these guys for many years to come!
Could not be happier with the service we receive. No matter what the issue they quickly respond and resolve. The entire team is professional and knowledgeable. Russ is especially great to work with. I would not recommend any other IT team to work with.
Here are 15 Things We Love About Columbus Ohio
:
The Ohio State University (OSU)

As one of the top public universities in the country, OSU has a massive campus with a vibrant student life, high-quality education, and intense Buckeye spirit.



Short North Arts District

Home to a dense strip of art galleries, boutiques, restaurants, and bars, it's a hub for the city's vibrant arts scene and a popular destination for nightlife.



German Village

This historic neighborhood is known for its well-preserved 19th-century architecture and its brick-paved streets, offering a glimpse into the past with a range of modern amenities.



Franklin Park Conservatory and Botanical Gardens

A beautiful haven that showcases a wide array of plants and art installations, with themed gardens and special exhibitions that change throughout the year.



Scioto Mile

A scenic riverfront park featuring miles of multi-use trails, fountains, and excellent views of the downtown skyline.



Columbus Zoo and Aquarium

Recognized as one of the best zoos in the nation, it offers immersive habitats and a large collection of species from around the world.



North Market

A public market offering fresh and artisanal foods, with a variety of vendors selling everything from fresh produce to delicious prepared meals.



Columbus Museum of Art

Home to a spectacular collection of European and American art, the museum frequently hosts renowned traveling exhibitions.



Columbus Metropolitan Library

A beautiful and modern library system that serves as a community hub, offering a wide range of services beyond just book lending.



The Brewery District

A neighborhood with a rich history of brewing, it offers great dining and nightlife options, with several breweries offering tours and tastings.



COSI (Center of Science and Industry)

A fantastic science museum that's fun for all ages, featuring interactive exhibits and live shows that make learning exciting.



Easton Town Center

A premier shopping destination with a wide range of retailers, dining options, and entertainment venues, including a world-class movie theater.



Music and Festival Scene

Columbus has a vibrant music scene with numerous venues hosting live music events. It also hosts a range of festivals celebrating arts, culture, and food.



Arena District

A buzzing neighborhood offering a range of entertainment options, including Nationwide Arena, home to the NHL's Columbus Blue Jackets.



Parks and Outdoor Recreation

The city offers a plethora of parks and recreational facilities, such as the Olentangy Trail, offering opportunities for hiking, biking, and enjoying the outdoors.