Managed IT Services Akron Ohio
How outsourced Akron IT Support can help your business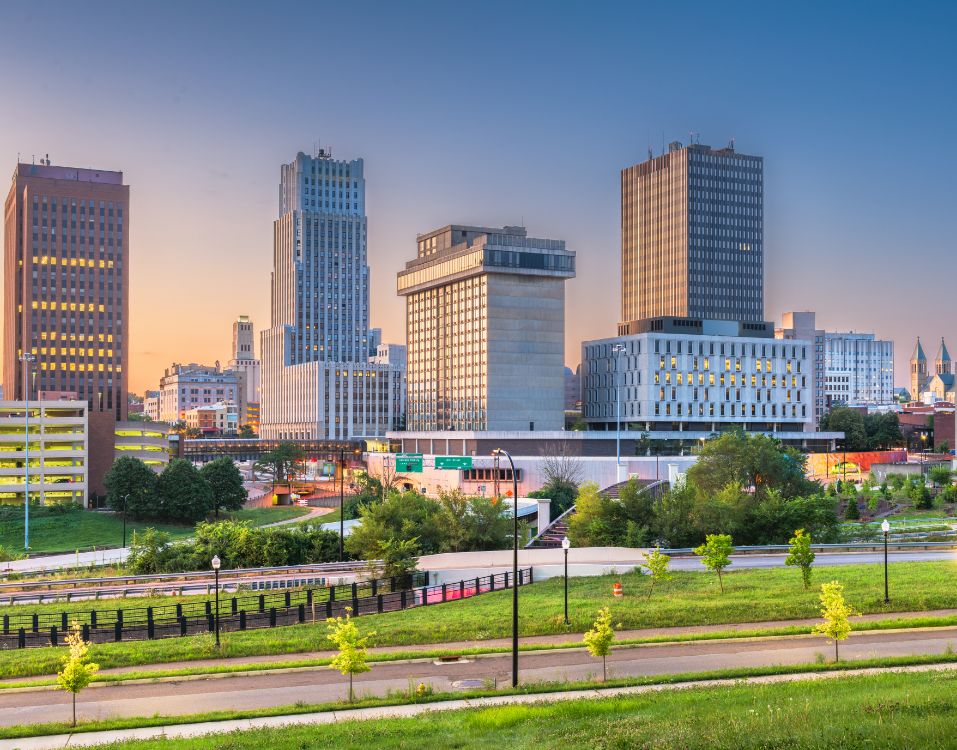 Based on 108 reviews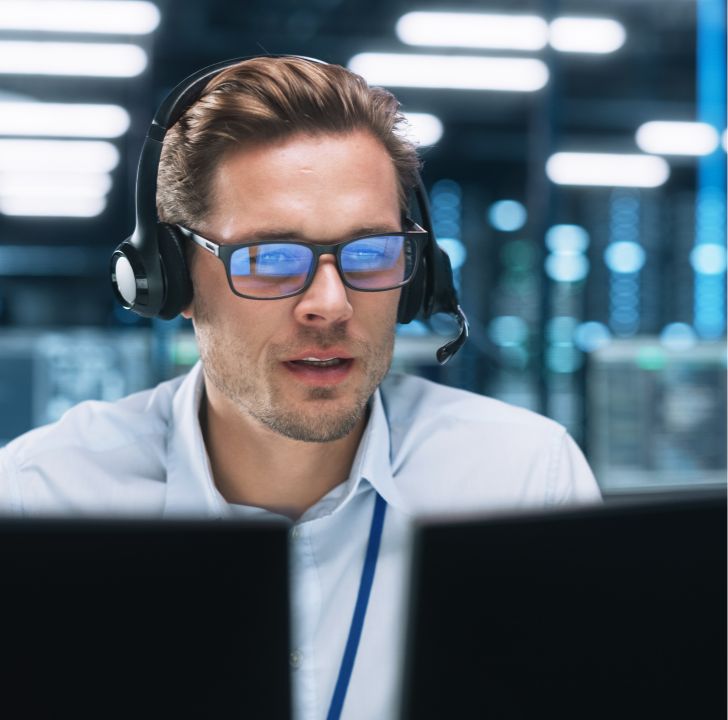 Our team of experienced IT professionals is available to help you with your IT needs, big or small
Your IT system is key to keeping your business running, so it's imperative that you properly maintain and manage it. Failing to do so can result in improper configurations, incorrect or inadequate resolution of past issues, and delays in updates and patches. These problems eventually lead to breakdowns and even reliability and security issues, which can hamper your productivity and make your clients unhappy.
That's why small and medium businesses across Akron, OH partner with TRNSFRM for comprehensive IT services. With us as your IT support provider, you'll experience proactive managed IT services, top-of-the-line cybersecurity, and always-available technical support. We'll help optimize your IT system and keep your workflows running smoothly so you can focus on keeping your clients and community happy.
We know that IT can be a complex and time-consuming issue for small and medium businesses. That's why we offer a wide range of services to make it as easy as possible for Akron businesses to get the IT support they need. With TRNSFRM, you can rest assured that your IT needs are in good hands. Contact us today to experience the highest level of IT support possible.
Managed IT Services and IT Support Services from TRNSFRM
For a predictable monthly fee, you will gain access to our full suite of essential IT services that manage every aspect of your IT so you don't have to.
Do you want to see how TRNSFRM's Managed IT Services will help you achieve the ultimate business transformation?
When you work with TRNSFRM, you can expect:
We provide a comprehensive IT support and service plan for your company, and our expert technicians are on call 24/7 to provide support and answer any questions.
Frequently asked Questions
What are managed IT services?
Managed IT services can be a great option for businesses that want to improve their IT infrastructure and operations without having to spend on more equipment, specialists, and software licenses. On this setup, you'll get IT resources such as productivity software, cybersecurity, and technical support deployed to your business on a subscription basis. This saves you the need to buy more computers and hire more people. And if you need additional capabilities down the road, your managed IT provider can easily deploy more resources as per your needs.
What are IT support services?
IT support services can help you with technical issues that you may have with your Akron business's technology. These services can be provided remotely or on site, and they can help you resolve your issues quickly so that your IT can get back up and running as soon as possible.
Do I need IT consulting?
No IT system is perfect, and many smaller businesses don't realize that they're wasting time and other resources working with an unoptimized IT system. By working with our consultants, you can reach your business goals faster and get more IT tasks done on time. We can also provide you with the expertise and resources you need to implement new technologies and manage large IT projects. This eliminates the need for trial and error, and ensures that your technology investments are working optimally right away.
How can IT support services benefit my business in Akron, OH?
Technical issues can cause costly downtime, lost productivity, and security risks. A reliable IT support team can help you avoid these problems and keep your Akron business running smoothly. TRNSFRM is especially equipped to provide you with the IT support you need, as we employ a team of experienced and highly skilled technical support professionals.
What if I already have in-house IT staff?
We can partner with your team to provide strategic IT consulting and manage complex projects that are beyond your team's capacity. This will allow you to focus on your core business activities while we take care of your IT needs. We are confident that we can help you improve your IT infrastructure and operations, so you can focus on growing your business.
Don't take our word for it, see what our satisfied clients have to say
At TRNSFRM, we're here to help. Our team of experts specializes in providing compliance and cybersecurity services that simplify your IT and protect your business. We'll work with you to identify your unique needs and provide customized solutions that streamline your technology and keep you compliant.
TRSNFRM is a fabulous company to work with! They are knowledgeable, professional, reliable, prompt, and friendly. My company works with them daily and they provide excellent IT service for the 47+ locations we have. They are quick but also thorough. Always going above and beyond to help us out and get done what we need. Every member of the TRNSFRM team is a valuable asset for which I am professionally and personally thankful.
TRNSFRM have been our IT specialists for almost 8 years. We appreciate their expertise and speedy help whenever we are in need. They always make time to answer questions and explain issues in a way I understand. They are quick to problem solve and get me back and running! I am so glad they are only a phone call away!.
Jeff and his team have been fantastic to work with. They masterfully combine superior tech skills with a friendly attitude which results in a wonderful customer experience. The patience they have when explaining complex tech issues to non-tech people is noted and greatly appreciated. Even when tacking tough problems, they deliver on time, in budget, and with a smile.
So stoked with Jeff and his team. These guys are professional, courteous, timely and super knowledgeable. I was able to describe our networking problem, show them our systems and from there they just went to town figuring out what was really long and providing an affordable solution! Will be working with these guys for many years to come!
Could not be happier with the service we receive. No matter what the issue they quickly respond and resolve. The entire team is professional and knowledgeable. Russ is especially great to work with. I would not recommend any other IT team to work with.