Ohio's Local Managed IT Support Provider: Complete Coverage, Total Security, Zero Hassles.
As your Local Ohio based IT partner, we stand by to ensure your business thrives with a comprehensive managed service plan is designed to provide you with fast, accessible, and highly rated IT solutions. Simplify IT with TRNSFRM, where Ohio businesses find comprehensive homegrown support and solutions that are just a call or click away.
Based on 107 reviews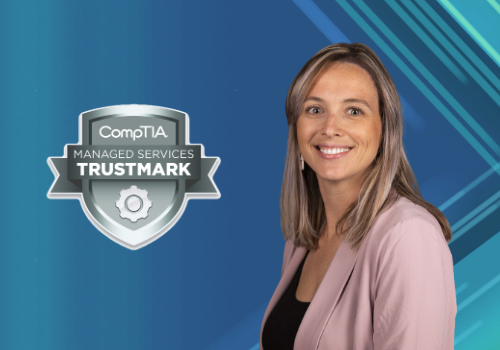 Your Ohio Managed IT Services Partner for Hassle-Free IT Solutions
At trnsfrm, we stand out from other Managed Service Providers (MSPs) because we believe in offering more than just IT solutions. Our team consists of Ohio-based IT professionals who take a genuine interest in helping local businesses succeed. Our mission is to elevate our fellow Ohioians by offering seamless and comprehensive IT solutions that cater to their unique business requirements. Our approach is simple - we provide a single, streamlined plan that eliminates the usual IT management confusion and replaces it with a hassle-free solution that's curated specifically for Ohio businesses.

When you choose trnsfrm, you get more than just top-notch IT support. You get a technology partner that truly understands your business's needs and can offer local expertise and accessible support. We know that Ohio's business landscape is one-of-a-kind, and we strive to provide IT solutions that perfectly suit your organization's dynamics. That's why trnsfrm is your go-to partner when it comes to technology services..

Want to experience the trnsfrm difference? Get in touch with us today and discover how we can help your Ohio-based business reach its full potential.
What Our Ohio Based Clients Are Saying
As a reliable partner for Ohio businesses, TRNSFRM is dedicated to providing exceptional services to meet your IT support, compliance and cybersecurity needs. Our team of experts boasts extensive knowledge in the industry and is committed to delivering top-tier solutions designed to keep you protected against potential threats. At TRNSFRM, we aim to simplify your IT operations and help you unlock the full potential of your technology investment. Our team is devoted to identifying your unique requirements and crafting customized solutions tailored to fit your needs.
OUR MANAGED IT SERVICES
Here's how we can help transform your TI:
3 EAST STEPS
Get started on your Managed IT Service plan right away
Just get in touch with us and we'll follow these three easy steps to make your IT perform better than ever
Is your organization protected against the latest cyber threats?
Download our FREE Cybersecurity Checklist to see how well your current cybersecurity solutions are protecting your precious business data.