The RIGHT IT SUPPORT PArtner can protect your business
Providing SMB IT Support and It services from cleveland ohio
We offer comprehensive managed IT services to Cleveland's most well-recognized and innovative brands. From retailers to not-for-profits and churches to financial services, no matter your business and no matter your desired outcome, we are standing by to offer exceptional IT support that aligns with your brand's unique obstacles and advantages. 
OuR Cleveland IT Services
TRNSFRM is Cleveland's one-stop-shop for all your business tech needs. Safeguard and scale your business today with one of our affordable solutions. 
Managed IT Services
Our managed IT services give you the peace of mind that comes with having a secure, safe, and scalable IT environment. TRNSFRM's IT solutions cover all the bases from cloud computing and backup to 24/7 remote monitoring. When you choose to work with TRNSFRM, the words "IT troubles" will leave your lexicon for good.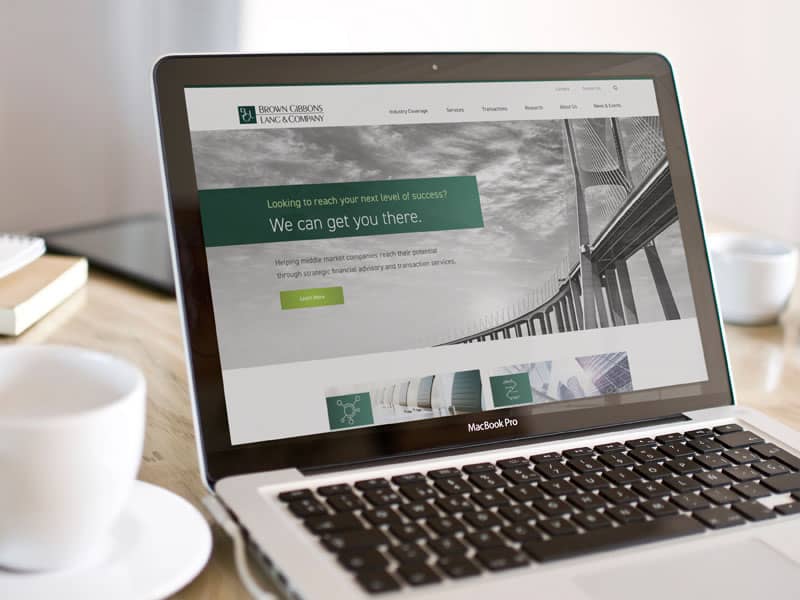 Web design and application development
Ask yourself a quick question: is my business website effective? If the answer is anything but a resounding yes, it's time for a change. Whether or not you like it, having a reliable and user-centric web presence is only becoming more pertinent to your business's enduring success. A faulty or broken website can cost you thousands in lost leads. At TRNSFRM we do more than develop and design websites; we create intuitive user experiences that reinforce brand credibility and maximize profits. 
business telephones 
When it comes to IT, phone systems probably aren't the first thing conjured to mind. However, VOIP and unified communications solutions are crucial to running an integrated and efficient business. Our phone systems solutions help you make in-house and remote worker communication seamless, gain flexibility with remote worker outreach, and save money. Schedule a demo today to see how we can transform the way your Cleveland office does communication.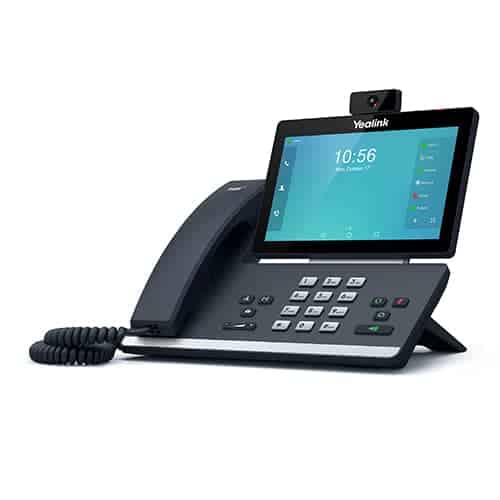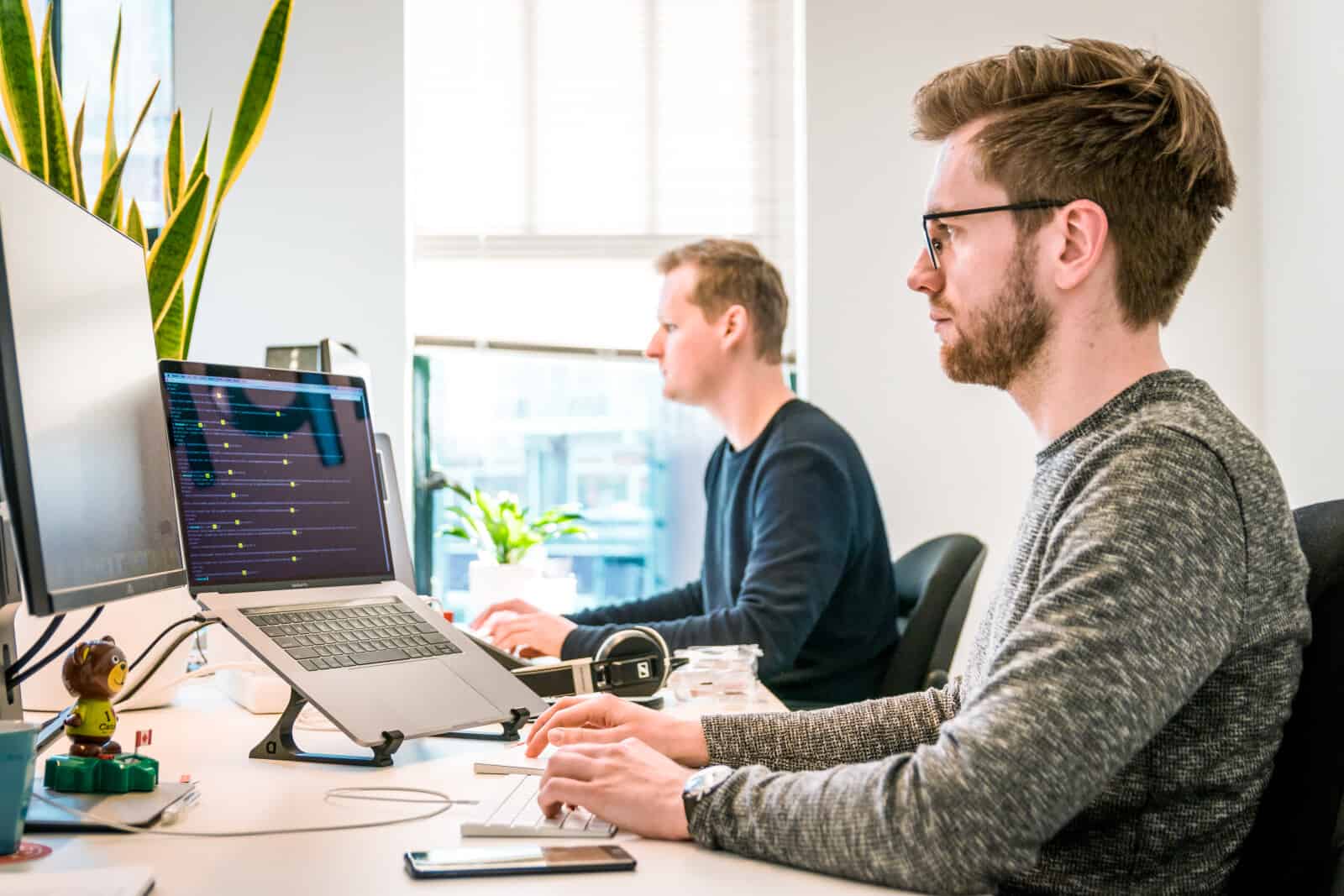 Why hire a managed IT service provider? 
Investing in Managed IT solutions from TRNSFRM allows you to focus on running your Cleveland business while we handle all tech headaches. Leveraging our support team's expertise and dedicated experience can be an advantage to businesses of all sizes. Here's why: 
Greater Security and Proactivity
For many companies, security is the most attractive draw to having an IT partner monitor and manage your network and systems. This is with good reason. Unfortunately, cyberattacks target small businesses that house critical data but likely don't have the funds to invest in comprehensive internal security measures. 
As your company grows, so does your risk of a potential security breach. The TRNSFRM team has its fingers on the pulse of security trends and best practices. Keep your crucial information secure by working with us. 
We've thought long and hard about the best ways to build and integrate technology systems for your business. We create all of our infrastructure with a proactive mindset that protects your business from threats and keeps your customer experience clean. TRNSFRM works hard to create IT solutions that integrate with your pre-existing internal systems. 
Continuous and Consistent Support
An internal IT staff's perceived benefit is that they are always on call to take care of any issues that may present themselves. But what happens when a problem occurs in the middle of the night or weekend?
TRNSFRM managed IT means that no matter the time of day, we solve any potential issues that come up. In the tumultuous tech climate, some problems can't wait until Monday morning to be resolved. Comprehensive round-the-clock support from TRNSFRM safeguards your operations and ensures that issues are addressed as quickly and effectively as possible.
Managed IT Services Tailored to You
Though we offer expert support, we know that no one knows your business as deeply as you. That's why our managed IT model and web development services put you in control of transforming your business through technology. Together we can collaborate on changing the way your business works in regards to your own unique business objectives.
Our team pulls this off by listening to and understanding your needs and goals, so the outcomes are precisely what you've envisioned. Powered by people and collaboration, we provide solutions that improve the way you work.
Our approach is centered around our three pillars – Discover, Onboard, and Drive. We work to understand the context of your Cleveland organization from every angle, defining the scope and objectives. This enables us to create user adoption plans and onboarding activities that implement the change in technology with ease.
Throughout the entire process, we gather feedback, measure business outcomes, and identify areas for improvement. At TRNSFRM, future capabilities are always road mapped and scaled.
Ultimately, we put you in control, implementing the technology, along with our people, to transform, empower, and engage your users, delivering unrivaled outcomes. Here's how:
Data loss can be crippling to a businesses. We protect your data with state of the art real-time backup and recovery solutions that not only minimize data loss, but also minimize downtime, protecting your bottom line.  
Discover 
We work with you to understand the context of your business, define the scope and objectives of your managed IT or web development outcome, and identify internal champions. 
Onboard 
TRNSFRM creates user adoption plans and onboarding activities to successfully implement the change in technology for your people. 
Drive Value 
Throughout the process, we gather feedback, measure business outcomes, and identify areas for improvement. When you work with TRNSFRM you always receive a competitive ROI.
Proud to Be a Cleveland Company
The TRNSFRM team cultivates a culture of unity and support that we extend into the Cleveland community. We love the city we serve and give back in every way we can. Frequently participating in non-profit and ministry work, it is not uncommon to catch members of our organization putting in work to keep Cleveland wonderful and make it a safe and accommodating place for people of all backgrounds. 
When you work with TRNSFRM, you get much more than the support of the most experienced IT professionals in the area; you get a group of genuine, caring people in your corner. 
The TRNSFRM Guarantee 
Transform the way you do business with fast-acting tech support that yields long-lasting results. Everything we do, we employ the latest innovations and best practices, all with a personalized touch. That's the TRNSFRM guarantee. 
Our Customers Love Us 
Our team is composed of authentic, experienced individuals who are experts in their fields. We are proud to form lasting bonds with our clients, ones we uphold with our continuous demonstration of high-touch, personable service. 
TRNSFRM's internal culture is one of collaboration, conscientiousness, and respect. We believe that these core values reinforce our credibility, uphold our 5-star Google Rating, and inspire our clients to cultivate a similar company culture. 
Though we think we've made a pretty good case for ourselves, you don't have to take our word for it. Trust the testimonials of our favorite Cleveland clients: 
Cleveland IT Client Testimonials
"TRNSFRM is amazing to work with – they're so quick to respond to any issue, helpful, knowledgeable and best of all, explain things in a thoughtful way. They work within your budget and will help you come up with the best solution for your office IT needs. Highly recommend this team!!"
Sophia Fields
Gravitas ventures
"TRSNFRM is a fabulous company to work with! They are knowledgeable, professional, reliable, prompt, and friendly. My company works with them daily and they provide excellent IT service for the 47+ locations we have. They are quick but also thorough. Always going above and beyond to help us out and get done what we need. Every member of the TRNSFRM team is a valuable asset for which I am professionally and personally thankful."
SHannon ROTH
Welcome House Inc. 
"TRNSFRM have been our IT specialists for almost 8 years. We appreciate their expertise and speedy help whenever we are in need. They always make time to answer questions and explain issues in a way I understand. They are quick to problem solve and get me back and running! I am so glad they are only a phone call away!."
Rockland Ray
Rockland Ray DDS
Get the IT Support Cleveland Trusts 
We can't wait to soothe your tech troubles and help you gain greater peace of mind.